'… you will shine among them like stars in the sky as you hold firmly to the word of life..'

Phil 2.15-16
Christian Dance Workshops
Encouraging creativity and movement in your conversations with God.
Our Christian dance workshops are one of our longest standing activities and way of connecting with people of all ages.
They offer opportunities to explore worship dance and worship movement in a safe space with others. There are no judgements, the sessions provide a chance to try as much or as little as you want. There is something for all ages.
For this years dates and bookings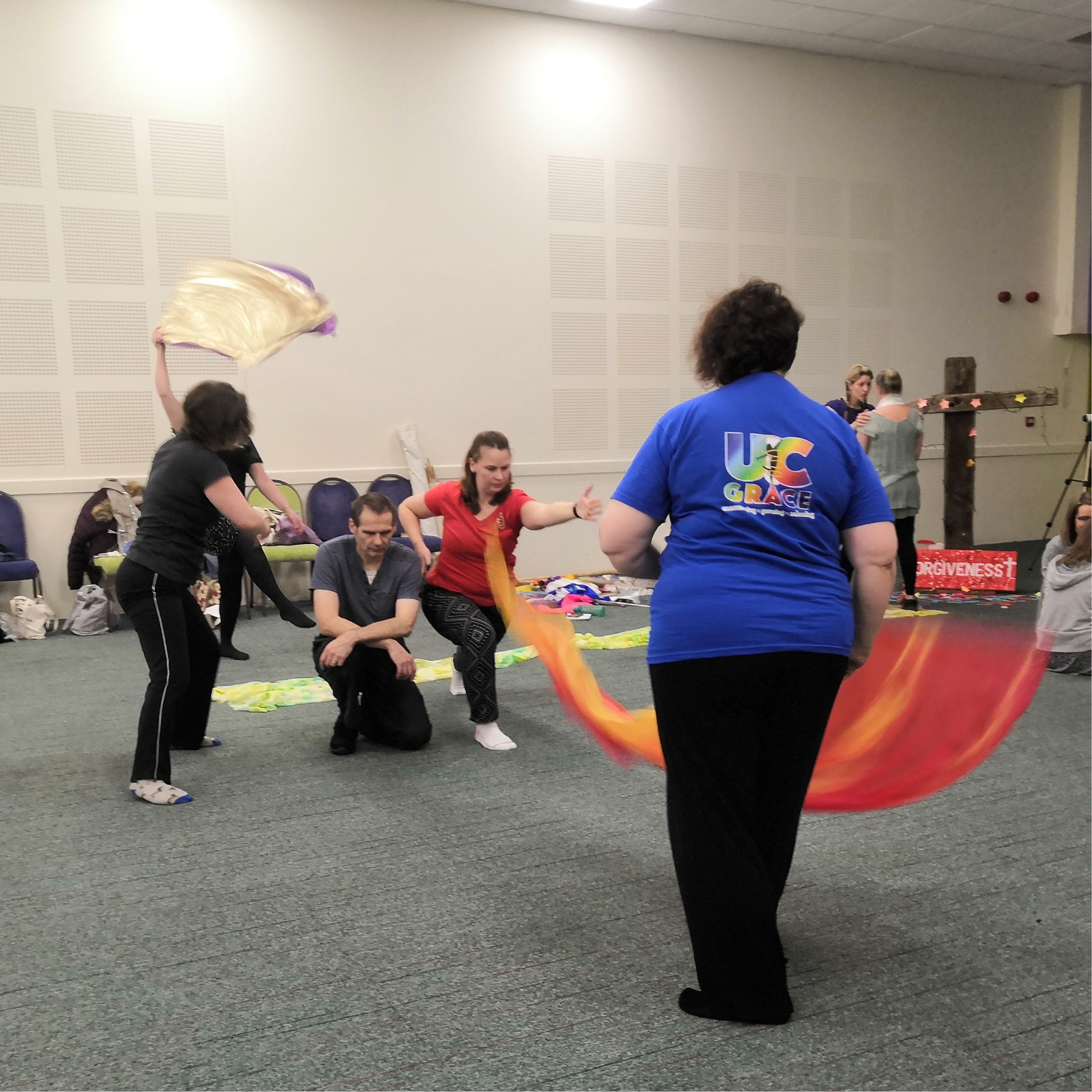 The Christian dance workshops in Surrey that UC Grace run, are also affectionately known as Living Colour.
Often in life there are many challenges along the way and to remain vibrant and full of colour about our faith can be hard. It is from this heart that our Living Colour Christian dance workshops in Surrey began.
Needing encouragement and refreshment?
There comes a point when everyone runs dry and needs refreshing, building up and strengthening. Be active in recognising this and join with other Christian dancers at Christian dance workshops in Surrey.
See the fun and fellowship through putting movement and creativity at the heart of your faith. And in the process change the atmosphere around you spreading more of God's life enriching colour and fragrance to the world around you.
Wanting to understand how to connect your faith and movement as one?
With UC Grace you can access opportunities to direct, inform and share with people on movement and dance in faith.
Discover time to network and converse with people from different churches who join together and move and dance for God.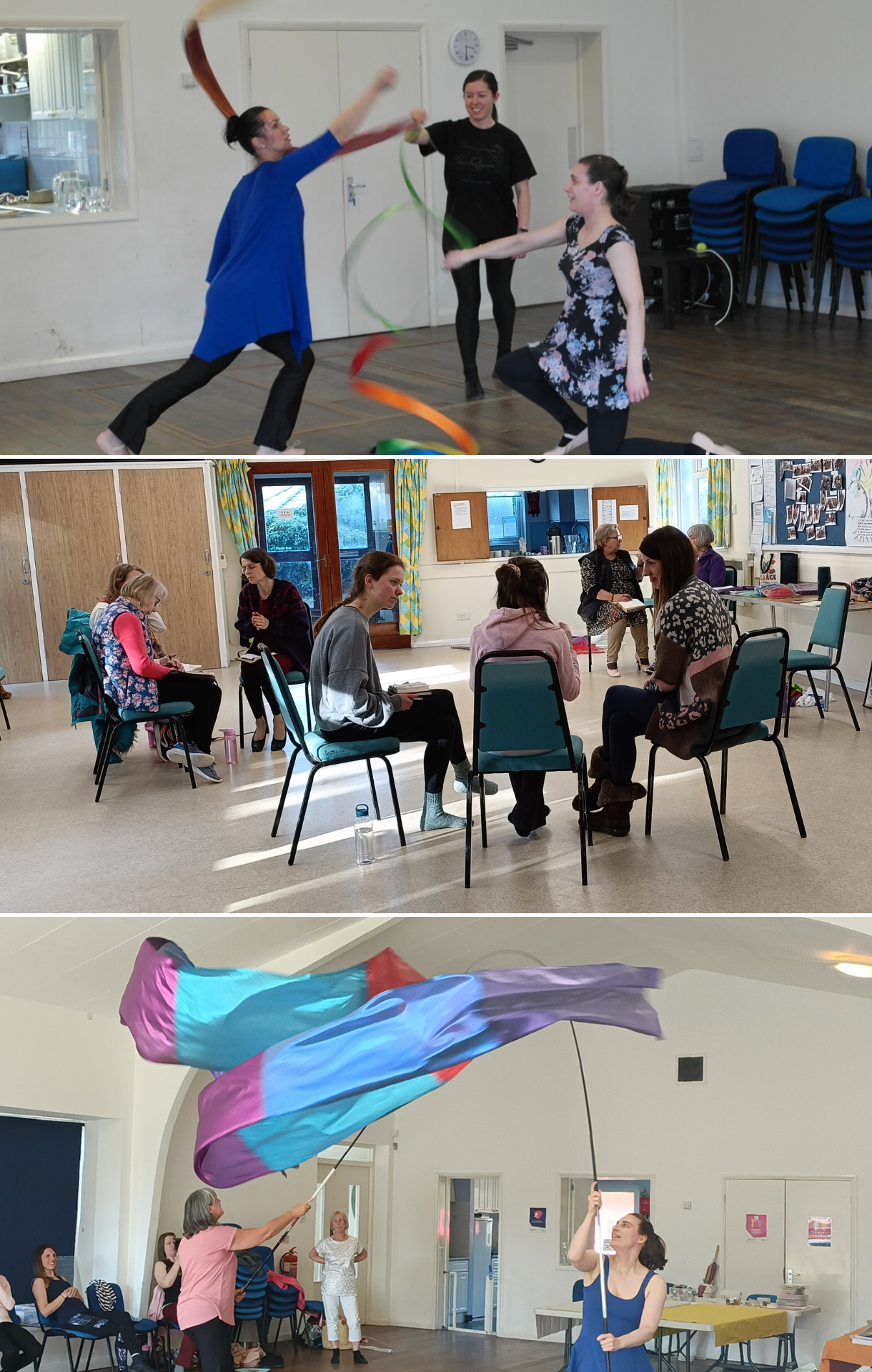 Looking for somewhere to grow?
Our Christian dance workshops offer a space to grow into the person that God made us.
Unique, loved, full of hope, trusting the pathways before us, and experiencing the fullness of life that God offers.
Experience the depth and breadth of God's word letting it filter into your whole life.
Why not come and join. Latest information about our workshops is available on our Events page.