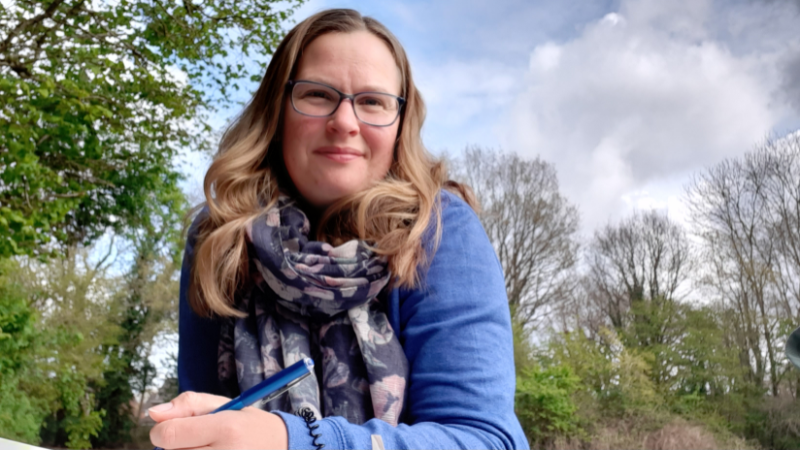 "Stand firm then, with the belt of truth buckled around your waist, with the breastplate of righteousness in place,"
Ephesians 6:14
Applying and walking God's word day to day can be tricky. We can often look in many places to find out how we can interpret, love and grow through the Scriptures. The delight that journeying with God brings results in us being able to explore creative Christian living. After all, we have a creative God.
What do I mean by creative Christian living?
It's about choosing to respond to God's word in a way that fits our life as an individual. To listen, learn and be excited through other people's experiences and interactions in their journey.
Monthly nuggets allow you to develop your own way to creative Christian living. Each month I take a deep dive into just one verse of Scripture. I share my experiences and testimonies relating the Scripture as well as offering ways to apply and live out what the Scripture says.
We have a creative God who desires nothing more than us choosing to stand on His word and follow Him in our day to life. Creativity comes in many forms, it allows individuality, pausing, spontaneity and the chance to say that you want to look at things from a different perspective.
At UC Grace we share opportunities of responding to Scripture through movement and other practical ways.
Can I join live?
The second Tuesday of each month I go live on YouTube where I will share a short talk based on the months theme and Scripture. Why not join us and learn how to apply the Scripture to your life and have the opportunity to see how I can shape movement from an aspiring Scripture.
If you want to catch up on some of the latest sessions you can do so below.
Follow us on YouTube here
Psalm 139:7-8 – God is in the room
God is in the midst of what's going on in our lives. One thing that I've realised recently is the phrase 'in the room' recognising that whatever is happening God is in the room with it. A simple observation but hard to remember and implement sometimes!
(November 2023)
Colossians 3:9-10 – Transformation
This month we are focusing on the word transformation. It's an opportunity to be truthful about the changes that God is making in us, trusting God for answers to prayer and resting in the word that He has provided for us. The limit to our transformation often lies in our attitude, mindset and interests. These things need to be right to allow the space and time for transformation to occur.
(May 2023)
It can be super trying to 'manage' your faith in amongst your life. But I don't think God calls us to manage our faith. He calls us love it, walk with it and give it space to grow. He doesn't want it to be something that hangs on our neck and causes us a weight that we don't know what to do with. Join me this month as I talk abotu God's comfort.
(March 2023)