I'm excited to bring this 'how to' blog to you today. Many of you will be familiar with prayer walking. Choosing to go out in a specific area to pray for things as you pass different locations. Whether that is to do with the location directly or to offer a springboard for prayers on other topics. I've been sharing a lot recently about how prayer dance can impact our prayer journey. So today I want to share with you how creating a prayer dance trail can help build another way to journey your prayers and conversations with God. I will offer a simple outline that you can apply to different topics and situations as you wanted, giving you limitless possibility to move your prayers outside.
I highly recommend a notebook as you work through this, so you can write down any bits that you need to. However lots can be gained from doing this spontaneously as well.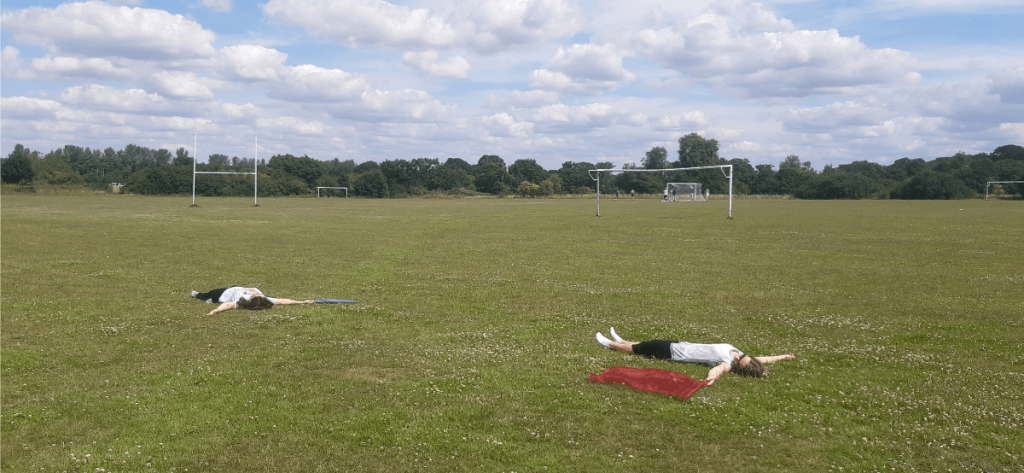 Step one – Discover what you want to pray for.
Praying with a purpose gives you a greater focus and will help with creating a prayer dance trail that fits with what's on your heart at the moment. Use the following things as an impetus to begin to note down things that you want to pray through.
Person
Circumstances
Emotion
Place
Whatever you pick, this is known as the topic. Write down everything about that topic you have picked. Think about all aspects of it and any impacts that there are.
Step two – Creating a prayer dance trail route.
Begin by choosing 4 areas or stops within walking distance from your home or at a location you visit frequently. Or simply an area that you love! Assign one of the following themes to each of the areas –
Head and Heart
Relationships
Pause and rest
Encouragement
Learn the order that the topics appear on your route. Each of these 4 areas, with their relevant theme assigned will act as stopping points along your route. At each of these stopping points you will focus on the relevant theme and how you can pray into it with the topic you picked at the beginning.
Step three – Begin to create some movement.
Now start to look at all the things that you have written for your topic. Find one word (or a phrase if you need to) that could sum it up. This is to be known as your capital letter and full stop and will be the foundation blocks for creating a prayer dance trail.
Once you have identified your word, you need to create a simple and short movement that you can do for it. This movement will be used at the beginning and end of your time in each area that you stop at along your route. This is why I have called it a capital letter and full stop! You could also think of is as the bread in a sandwich!
I find having a simple movement such as this helps you to frame each section and provide you with focus, both as you begin and as you end.
You then have the choice to leave the space between the capital letter and full stop at each location empty. Then to fill it with spontaneous movement each time. Or to think about each theme and location and some movements that might work best to that theme.
The biggest thing to remember is providing God with the space to move, speak to you and respond to your movement. After all whatever it is that you are praying about is important, so you want to know what God might have to say about it!
Step four – Prayer dancing the trail.
Before you step out and begin your trail. Pause and ask God to lead you. You have spent time laying the foundations creating a prayer dance trail layout. Now, how your trail works is really up to you. Here are some suggestions about how you could approach working your way through the trail:
Use music to inspire you as you walk.
Allow God's silence to fill the space you walk.
Move to a specific scripture at each stop.
Move to the same scripture at each stop thinking about how the theme assigned to that location impacts it.
Take ribbons, material, flags or something else to inspire you along the way.
God can speak through whichever way you do it. There is no right or wrong. My prayer is that these instructions will offer up a chance for you to explore and see what works best for you.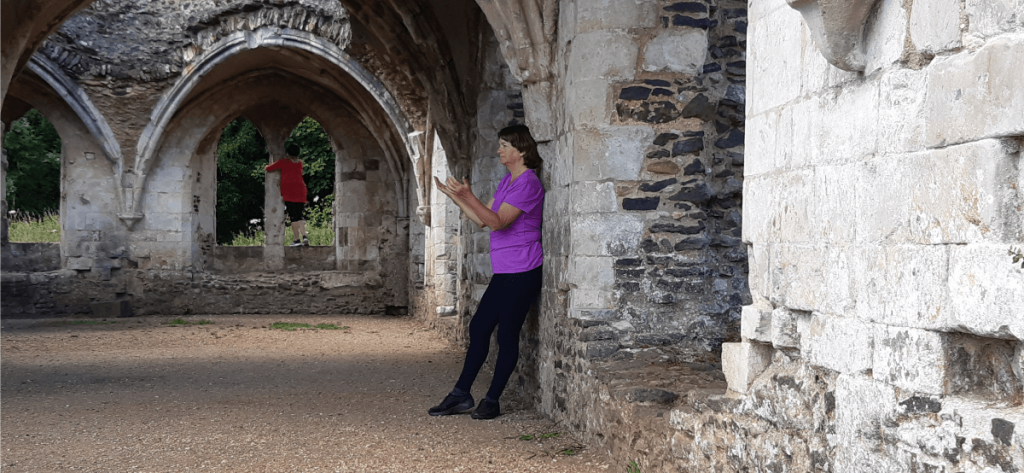 Step 5 – The challenge
Often, we forget that praying for something can take patience, perseverance and consistency. Now you've taken the time creating a prayer dance trail. The challenge would be completing it consistently over the course of the month with the same topic, locations, and themes. See how God moves and what he says.
Over the space of a month work your way through the trail as often as you can. Sometimes it might be that you feel only part of the trail needs completing but respond to what God is saying to you each time. Refer to all that you wrote down about the topic at the beginning.
Some other things to consider when creating a prayer dance trail.
Doing it with others – creating a prayer dance trail with others can be even more fun than doing it on your own. You have the chance to be unified in what you are praying and support each other as you do it. This could be through you all prayer dancing to the same topic or you each have your own topic but you work your way through the same route together.
Do the trail at different times of day – we all know that we can be more tuned in to God at certain times of day. Why not see whether different times of day affect how you approach the trail and how God speaks.
Other influences – such as music, weather, scenery or scripture that could inspire you as you pray and move.
—
In May 2021 we will be running a prayer dance trail for you to join in with. Keep an eye on the Events page for further information. If you want to know more about prayer dancing read this beginners blog – Encountering God through prayer and movement.
Would you like to be part of the UC Grace journey? Then head here to sign up and be kept in the loop with what we are doing.