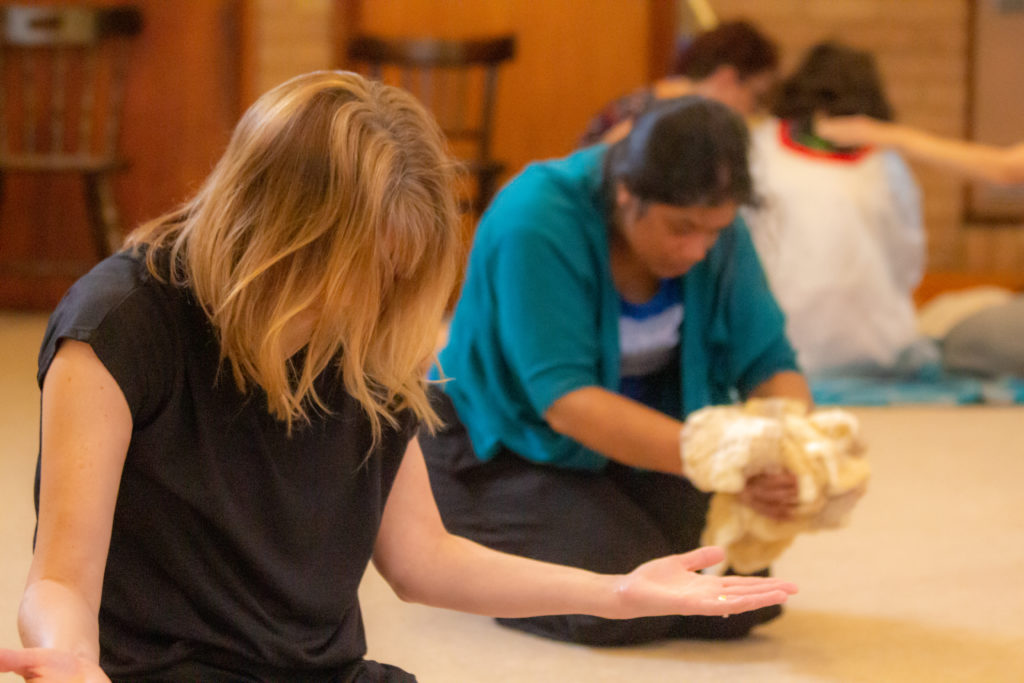 Sometimes we just need to stop. Breathe. Pause. Say, 'God I need you right now', 'please send more of your spirit', 'wrap your arms around me'.
Our new Soak events are designed to provide just that. An opportunity in the month to enter into Gods presence.
Although we all try daily to walk with Jesus beside us, there are always moments where life takes us down a different path, and we get to the end of a day, week, month and realise, those moments that we struggled through, were exactly the moments when God wanted to step into the breach for us.
My heart for the Soak events is a time to actively make the decision to draw deeper with Jesus and dwell in his presence. In 2 Timothy it talks about the need to nourish and support our faith, and it's the Holy Spirit within us that can help us do that.

We can't give out, if we are running ourselves on empty, taking the time to fill us up should be a priority.
What will happen at Soak events?
We'll spend a short time welcoming each other and doing a warm up movement activity together. As well as reading through some scriptures to focus on during the session.
This will lead into an initial time of free worship, after which there will then be a creative reflection exercise for people to part take in if they wish, leading back into free worship.
There will be the opportunity to take part in some prayer movement if people wish, this will be led and guided by the event leader, depending on peoples strengths.
The rest of the evening we'll see where the Holy Spirit takes us!
You can see our current dates for Soak Nights here.
Do I need to have had dance experience?
Absolutely not! Part of dancing and moving in your faith is the recognition that movements are tiny and big, so whatever you do, a foot tap, or hand raise, is still a movement.
Want to know more and be kept up to date with other events at UC Grace? Head here to sign up.