Many people ask me how you can incorporate the use of worship flags into Christian dance without just simply twirling them. The simple answer is that you consider it as part of your body! This, I recognise is easier said than done. We have the habit when we move, of moving within our own 'box' or 'frame'. A predetermined space or movement set up, where we are comfy. Christian dance is about encouraging people to move out of the box and into a new way of moving that allows them to have a deeper connection with God. Just like you have to work to deepen your learning and understanding of a subject. You also have to do this for Christian dance. This means that God will have even greater space to move through you and demonstrate Jesus to others.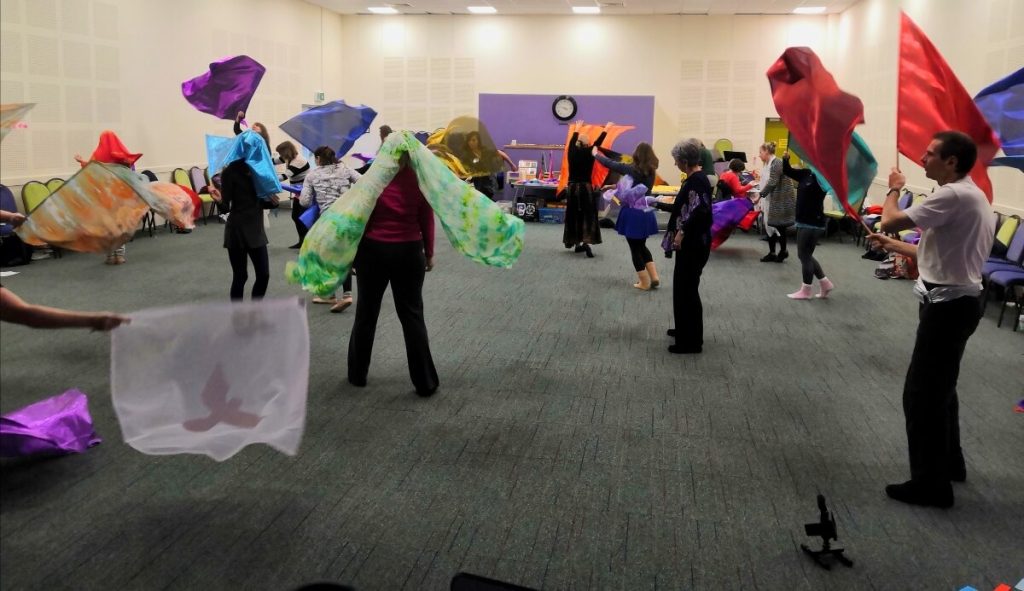 What is adaptive choreography?
Dancers and movers often put themselves in one of two groups for Christian dance – worship flag dancer or non-worship flag dancer. Both of which are self-explanatory. It doesn't mean that they don't ever do the other group. It means that they have a group they are most comfortable with. Often moving into the other group takes courage for some dancers.
Identifying a way that you can move seamlessly between groups can help build confidence and develop your worship dance skills. Here are just a few things to encourage you as you try this.
How do you hold your flag?
Flags (or banners) essentially consist of some form of rod and a piece of material. The exact make up of these two, is dependent upon your preference. I teach using dowelling as the rod and a rectangular piece of material. These I believe offer a greater foundation for beginners.
When holding the flag, the ideal placement is thumb and index finger sandwiched around the base of the material where it is on the rod. This means that as you move the flag you can also untwist the rod if the material begins to get caught around it.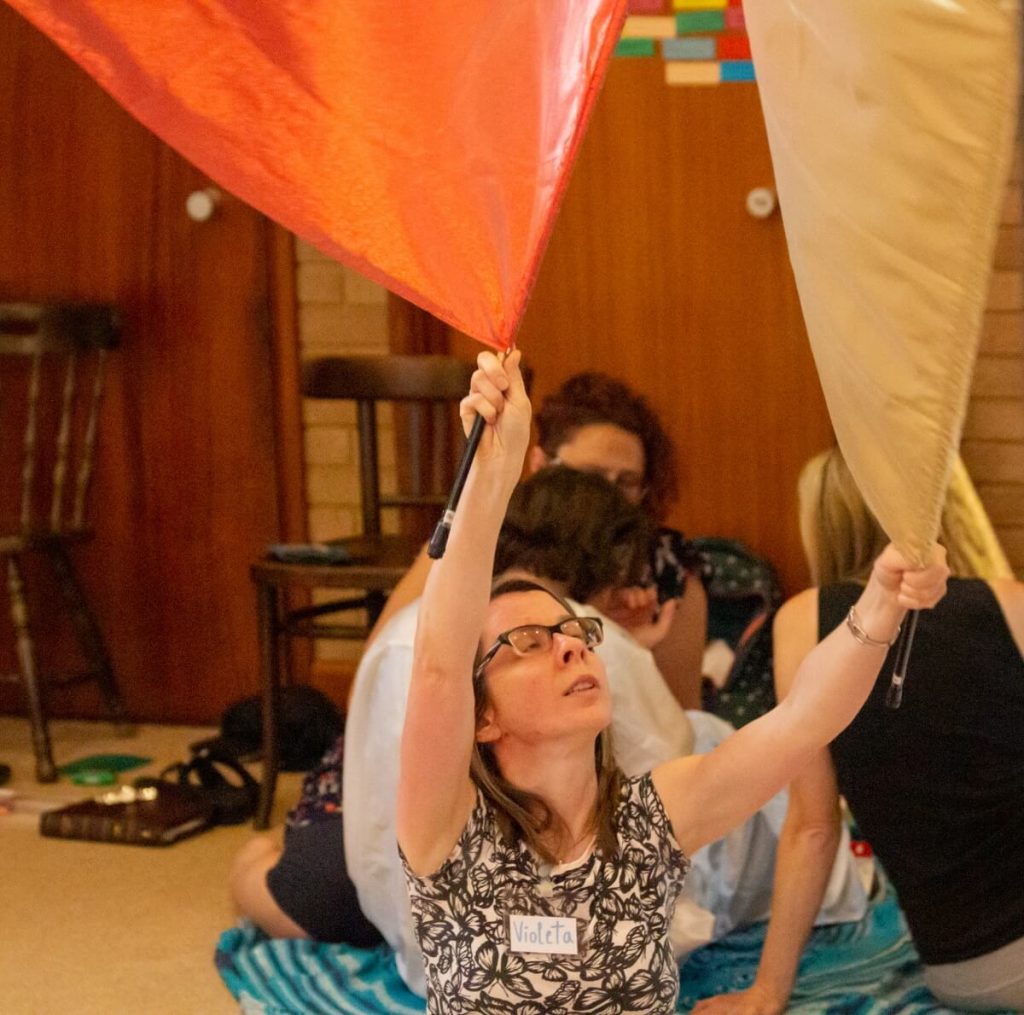 What initial movements can I do?
Initial movements with a flag involve circles, side ways figure of eights, ripples, throws, turns, rainbows and twists. Although with these you can travel and move them, they can be quite static in comparison to 'dancing' with the flag.
So how can we move from a static place to incorporating fluidity with the worship flag in Christian dance?
Firstly, you need to remember two very important things when choosing to move with the flag:
The flag is an extension of your arm. When you choreograph the worship flag sits at the end of your arm. This means that one arm is longer than the other, but that doesn't mean your usual movements are inhibited.
Moving with a flag brings Gods power. Moving with a worship flag/ banner should not be done lightly. It's an act of bringing Gods power down to earth in an almighty and visual way. Therefore know why you choose to use a flag and know that you are declaring Gods power in the process.
Secondly, choreographing without a worship flag first makes adapting with a flag easier.
In the video below I first choreographed, movements using my body alone. I went over and over these movements until I knew them well. Once that was done, and only then, I picked up a worship flag to use within the already choreographed moves. Some of the movements naturally transposed to using the flag with them, others needed adapting slightly.
Good to note…
There are many ways to develop movement using the worship flag in Christian dance. But this is a way I would encourage for those that are not used to choreographing with flags. It allows dancers to see a difference between moving with and without. Plus the effect some changes can make in order to use the worship flag effectively.
In addition, the more comfortable you get with moving with a worship flag, the more spontaneous your movements become. Creating the fluidity you might see in others who are more experienced using them.
I'd love to know what ways you choreograph and develop movement with flags? Or how you choreograph and move with a flag!! Click here and drop me a line.
If you would like to join us at one of our events, make sure you check out our Events page.