Our heart within UC Grace has always been to encourage, grow and release those it connected with. How it has done that over the past 10 years has evolved alongside the people that have joined our journey. But a feature in many of our weekends and events is prayer dance.
Put simply, prayer dance is just dancing your prayers without the need for words, letting movement tell the story instead. Sometimes this can be influenced with music, other times music isn't necessary to capture and share what God is speaking through the movement.
This can take you completely out of your comfort zone. But in this post I will walk you through a few ways that you can get into a rhythm of trying this. These suggestions can used for any type of prayer you need to make – personal, corporate, family, friend etc
Write it, learn it, dance it
Think about one thing that you would like to pray for currently. Write it down into a simple written prayer. It's important to use key words that describe what the issue is, any emotions involved, and any encouraging words. Don't make it complicated.
Next take the time to learn that prayer off by heart, to begin ingraining it so you anticipate what is coming next. When you speak, you naturally emphasise certain words, start to recognise the words that you are emphasising. These are your movement starting points.
Begin to put specific movements to the words that stand out to you in your prayer and practice them one after the other.
You now have a prayer dance! You have the choice to speak the words out loud and move the prayer at the same time or simply move it. Often our prayers are repeated, you now have a prayer dance that you can repeat. Then expand and alter as time moves on.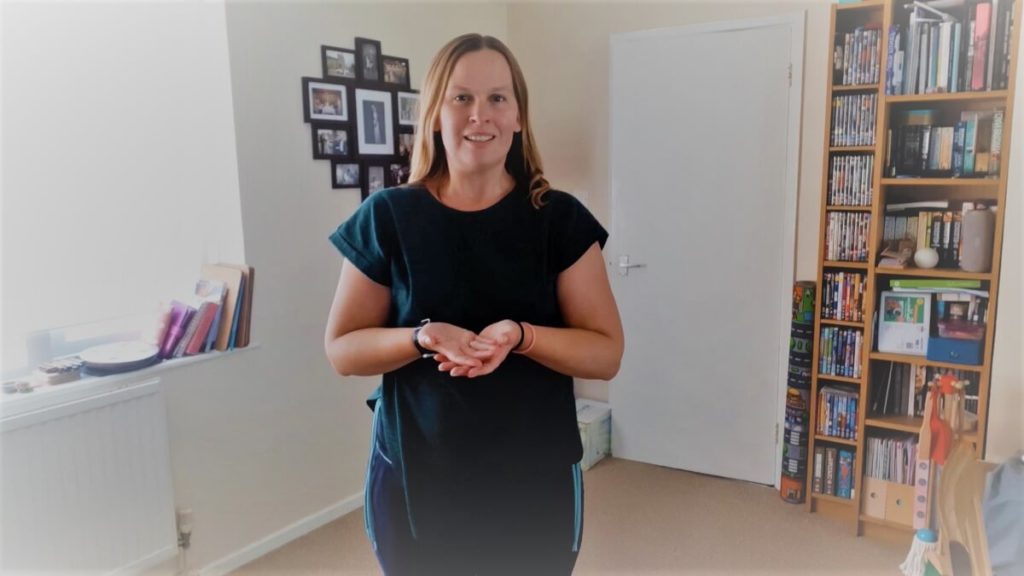 Let a song be your prayer dance
Words in songs can be very powerful, often you might find yourself either picking up on one or two key phrases or become enveloped in the song completely. Worship songs bring a different layer to our prayers. Many are written as heartfelt prayers, words directly from scriptures or specific words from God. This can be a natural way dance your prayer.
Autumn has set in around me, which meant that this morning was one of those lovely sunny autumn mornings. Brilliant sunshine, bright blue skies with some clouds, and a cooler temperature. A day that prompted recognising the things that we can be thankful for.
Come, let us sing for joy to the Lord; let us shout aloud to the Rock of our salvation.

Psalm 95.1
As I sat and listened the song 'This is the day' by Pat Barrett, I couldn't help but want to express the words as a prayer. For me, the song speaks so much movement, that speaking it or singing it, wasn't changing the atmosphere as much as when I chose to move to it.
Think about some of the songs that you love, what parts of them are your prayer right now. Take some time to respond to those words, and, just like I mentioned above, learn it. Then in those moments when you need to remember that prayer you can simply move it – without the need for music.
Here is how I responded to the song This is the day, as my prayer dance.
Would you like to find out more?
If you'd love to explore more ways of exploring prayer dance, also read this on the blog. Plus, here are a few things that can help you.
40 Day Dance and Movement Devotional