Have you ever been asked to do prayer movement? What have you thought about it? How did you respond? Sometimes hearing those two words together can raise an eyebrow, but the reality is everyone who prays already uses prayer movement. Let me take a few moments to explain what I mean by this.
How do you come to pray?
Often when we come to pray there is certain things we always do as we come before God. That might be closing our eyes, opening our Bible, bowing our head, going on our knees, opening our arms out, raising our hands and so much more. They are all things that people do for prayer to come into the presence of God. To draw closer to him and be ready, and they are all movements.
Just take a pause here and think about the last time that you prayed. Think about how you readied yourself. How you took yourself through that moment and how you drew closer to God. Write it all down or remember all the little things that you did. How you did it, what did you respond to the most, what is really important when you pray?
Everyone moves when they pray.
I watch people and they say I'm not a dancer and I'm not a mover and that's fine I hear you, everyone is different. However, everyone moves when they pray and that's really evident probably from the things that you have written down. Or through observations as you see others come to pray.
How often do you just pray without ANY change in the state of your body? Or put another way, how often do you talk without any expression? Not often hey! Even as I am writing this (or speaking into a microphone) I'm moving my hands and making facial expressions.
Very rarely can we come before God and pray (or worship!) in a bland way putting no expression, no motion, no movement in it. The reason is because God created us, he created us to live and move and have his being. To respond to him.
'For in him we live and move and have our being.' As some of your own poets have said, 'We are his offspring.' Acts 17.28
In many places in the Bible it talks about laying hands on people when they pray. Why? Because God moves! As we choose to use movement and prayer together, we are acknowledging that God will move. That the atmosphere will change.
'At sunset, the people brought to Jesus all who had various kinds of sickness, and laying his hands on each one, he healed them.' Luke 4.40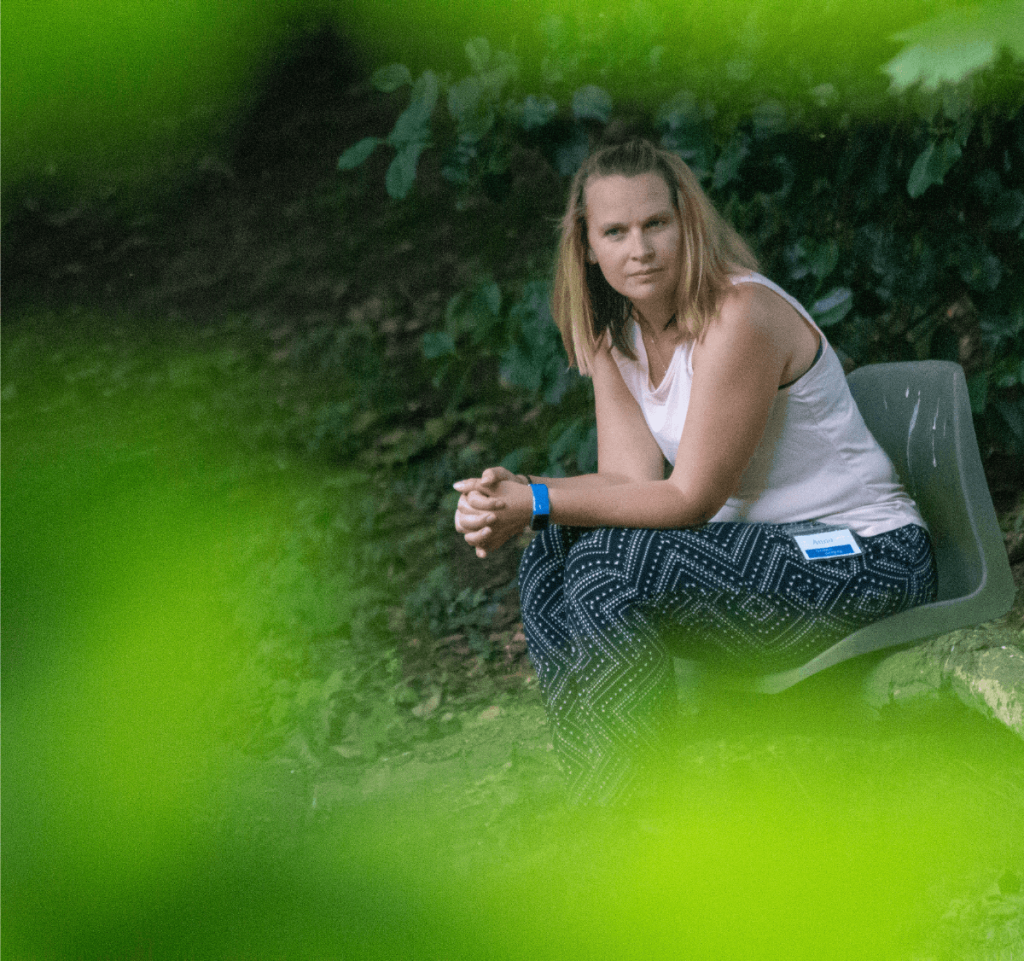 How can I be more conscious about my prayer movement?
As we come before God we use our whole body. Every single bit of us because it takes our focus, because we have an intention about what we are creating. We are creating a conversation, an open door, an opportunity for change.
I talk a lot about intention within dance and intention with prayer movement. At the end of the day if you don't have any intention with what you were doing it's not going to reflect your true heart.
Here are 3 things I want you to consider as you go onwards with your prayer movement:
1. What do your hands do when you pray?
2. How is your body when you pray?
3. Where is your focus?
As you become more aware of answers to these questions you can begin to think about what you are wanting to declare through your prayer and what that could look like with movement. For example, if you are praying about someone's heart and mind. You can place your hands on your head and then hands on your heart. Alternating between them as you feel led whilst you pray.
In conclusion, can prayer movement be defined?
Yes! But how you define it, comes down to you and the impact it has on your life. For me, and UC Grace this is my definition…
Prayer movement is your body's reaction to drawing closer to God. The external display of an internal feeling and preparation for a conversation. It's nuances that only you and God know. Fleeting moments when you choose to acknowledge your connection and conversation with God. The reality of moving through life sometimes 100 miles an hour but still always doing the same thing when you choose to pray. To have that conversation and allow intention into the time of response with God.
Going forward…
Will you realise where movement fits into your prayer journey? Keen to explore it in a more informal way? Check out our events and see how you can get involved. You can find out more here.
The following blog posts are also good starting points –
Most of all, relax and enjoy where your prayer movement takes you.
Don't forget you can also join the mailing list here to keep up with all that happens with UC Grace.