Movement encounters our emotions in whatever form it takes – dancing, singing, sport, cooking – are just a few. They all involve movement and all provide ways to keep sustaining us when it gets tough. God is there to give us more than enough, all the time. But do you recognise that God sustaining us, enables us to share his word better, to love our passion greater and to pause letting our hearts get better? That thing that helps to sustain you, is a passion, it stirs your heart.
Sharing a passion…
This month we've been chatting a bit about passion, what it means to us as individuals, and what it might mean for the plan God has for us. I shared this week during my talk, Passion in a Suitcase some of my journey and scriptures that have enabled me to keep going no matter what.
I speak about how passion isn't necessarily a specific activity it's something that stirs your heart, it's something that causes you to want to do more of it. That could be to do with a physical activity, it could be an emotion, it could be your workspace, it could be where you live, or it could be something to do with your family. If it stirs your heart it's a passion! What's stirring your heart today?
Today I want to look back on a fabulous dance day in 2014 and draw your attention to a dance that we did called 'Can't Stop Singing'. The song itself speaks about how God is more than enough. That God sustaining us, is Gods whole heart. Regardless of circumstances, regardless of what we feel, God is more than enough.
I feel it demonstrates some of that hidden passion inside us. It drew on emotions to explore the words and individually encounter the grace that God gives us. We moved in groups and recognised that moving together and saying that the Lord is our Redeemer over everything can bring so much joy.
The day was titled 'Sharing a Passion, Generating Creativity.' It allowed opportunity for God to work amongst the participants and see each of them grow closer to God with their faith.
I led the day with Joe Littledyke from Soul Survivor Watford. Whilst we were planning we had a real sense that the day was all about joy and celebrating. Celebrating that God sustaining us, always has done, will be, and that he is always there.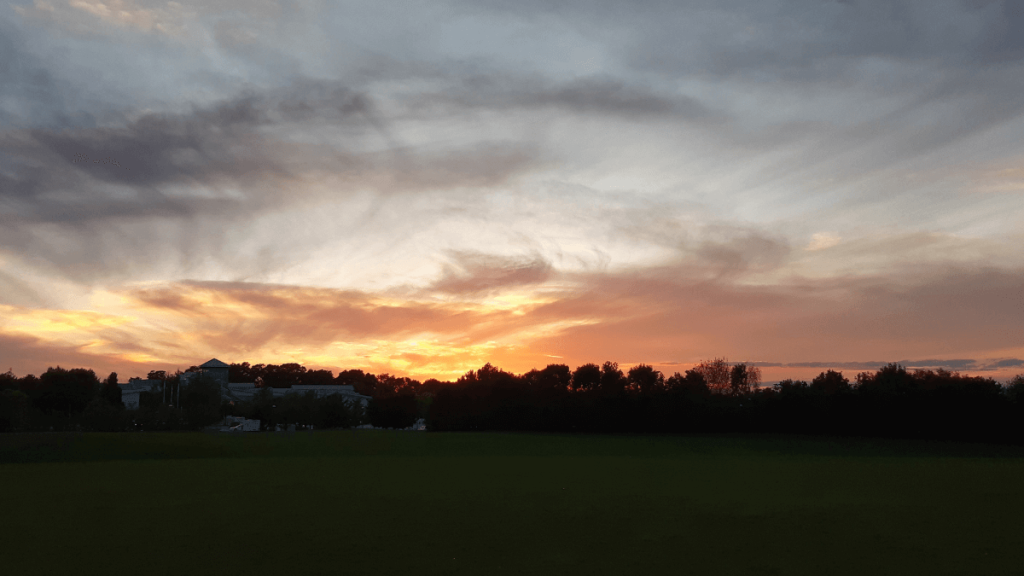 Lights on… Lights off… Let's worship
The venue that we had the privilege to move in for the dance day, was equipped with various lights on the ceiling to change the lighting atmosphere. Normally we all worship with the lights on. But sometimes to bring out our passion, we have to begin in darkness and grow into the light.
During some of our time dancing that day we experimented with different lights. Chasing, jumping, growing and retreating with them. As God spoke to us over the course of the day participants recognised that the lights helped to portray and feel a real sense that God was there.
As we built the dance to the song 'Can't stop singing' we experimented further what the lights could do and the impact they could have alongside the words of the song and the movements that were created.
For many, the moments of darkness put them into a sense of suspense. Suspense at not knowing when they needed to burst out and declare their movement. But suspense that God has called them to step out of the darkness and into the light.
God sustaining us is More than Enough
God will always give us more than enough. That was the key theme throughout the song 'Can't stop singing'. It cheers us to keep singing, moving, and trusting that God will give more than enough, to sustain us through the season that we are in.
Think about your season at the moment. How is it going? Are you giving yourself a chance to step out of the darkness and into the light declaring that God is more than enough? What does it mean to you when you say 'God you are more than enough'.
As I say them I release the things on my heart back to God. Knowing that he knows my heart and what I need. Psalm 347.4 says 'God gives you the desires of your heart.' He will always supply what we need and give us more than enough!
I pray that as you watch this video, you will have a sense of the joy and celebration that God sings over your life. May you realise that God is all you need right now to sustain you. That he will carry you through this season, enlarging your territory and strengthening your foundation.
Be blessed!
You can hear the Passion in a Suitcase talk I mentioned at the beginning by heading here to purchase your copy.
What is the cornerstone of your faith? Is a really good blog post that encourages you to root yourself in some key scripture. This will enable us to see God sustaining us through seasons that are hard.